Celebrity & Fashion
First Interview with Resmi R Nair – Dignity Is What You Define
DIGNITY IS WHAT YOU DEFINE, SAYS THE BOLD AND BEAUTIFUL RESANGEL (Resmi R Nair)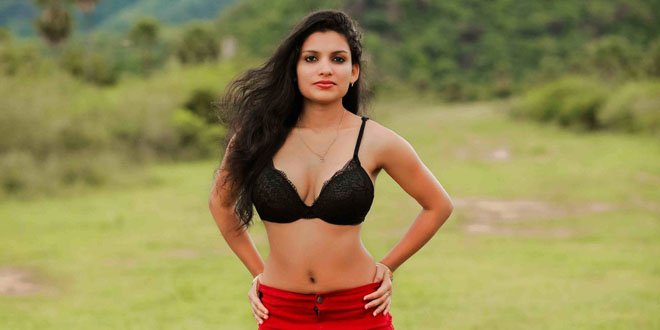 Indianrays first interview with Resmi R Nair on 2013, her we are republishing interview one again.
Resmi-R-Nair-New-Photoshoot-1
Please Click << Back or Next >> below the photo to see More Photos
Resmi R Nair is an international model from India, She was born in Pathanapuram, in Kollam district, Kerala and is married to Rahul pushpan and has a 3 year old kid. Resmi R Nair is the first international bikini model to be born and bought-up in Kerala

Being a village girl from pathanapuram How did you get in to modelling industry?

I did my schooling in Kerala. After that I moved to Chennai to pursue my bachelors in engineering, the Chennai life influenced me a lot to take up a career in modelling.
Debut Work?

My friend was searching for a model for his Tamil movie promo song but he failed to get any model who can appear in a swim suit so he offered me that role since he saw me in bikini in a Goa tour. I accepted the role, once the shoot was over I decided that this is going to me my profession
Do you have any God fathers in this field?
Who inspired you to get in to this field?
Any movie offers?

Yes I do have few offers but I was reluctant to take up any as I did not find any exciting roles yet.
If given an opportunity to appear in an item song will you?

Definitely ,there is nothing wrong in doing such a role. No matter how glamorous you appear as long as people love it there is no harm in doing it.
What would you prefer a glamorous role or a good character ?

I don't mind if it is a glamorous or character role the only thing i would look for is whether it is going to suit me.
What about the supports from friends and family ?

Both are very supportive nobody can sustain in this industry without their support.
You seems to be bold and rebellious when compared to normal malayali female?

I do what I love I believe in myself, I don't find myself rebellious and since I am doing things that normal malayali's dare to do, they find me rebellious.
How would you take criticism like you spoiling the dignity of malayali females.

Dignity is what you define. I don't generally respond to criticism I stay calm and focused. I don't believe in responding to each and every criticism.
How supportive is your husband?

It is all because of him I am still in the industry. He supports and guide me a lot. I should say he is the one who molded me as a model.
How did social media influence you?

Social media influenced me a lot, It is social media that promoted me to some extend and i became familiar to Keralites through the social media.
Your upcoming projects?

Next is a short film "kallanumpolicum"directed by my husband and it is his debut movie as director, I did the script. Shooting is expected to begin next week. Apart from this few photoshoots lined up for US magazines and two Indian magazine also approached me and the the discussions are on
You are branded as one of the most sexiest mallu female how do you feel?

Extremely happy for such a comment and feeling excited as well.
How did you meet your husband for the first time and brief us about your family

Rahul was my senior at college, we have a 3 year old kid name Dwarak. My mother is teacher in Kerala.
How do you maintain your physique ?

No special diet or workouts… I eat everything but only take it less, I mean the quantity would be less.
Any advice for aspiring female models?

Before getting in to this industry one should decide what kind of a model they want to become. Be confident in what you do. Follow your dreams. Forget about what others gotto say about you.
Being a short girl of 5ft how can you survive in the industry ?

There is a misconception in India regarding the height of models. There is no such rule that a model has to 5ft 8'' plus. All you need is talent,confidence and attitude. Unless you have these qualities 5'8'' height wont take you any further. In the international modelling circuit they don't show any discrimination based on your height. They rather encourage you big time if you have talent and passion.
What about your contacts in Malayalam film industry?

I do have friends in the industry and i am getting good response from them.
If you get an opportunity like sherlyn chopra in kamasutra will you accept it?

No question about that!! For sure I will accept it with all my heart.
Interviewed by Vineeth S Nair and Gebin
Photos (c) : Resmi R Nair Tumblr