Priya Prakash Varrier is an Indian actress who predominantly works in Malayalam films. Her wink in the film Oru Adaar Love went viral, making her the most-searched-for personality through Google in India in 2018.
Priya-Prakash-Varrier-Photos-in-Saree-1
Please Click << Back or Next >> below the photo to see More Photos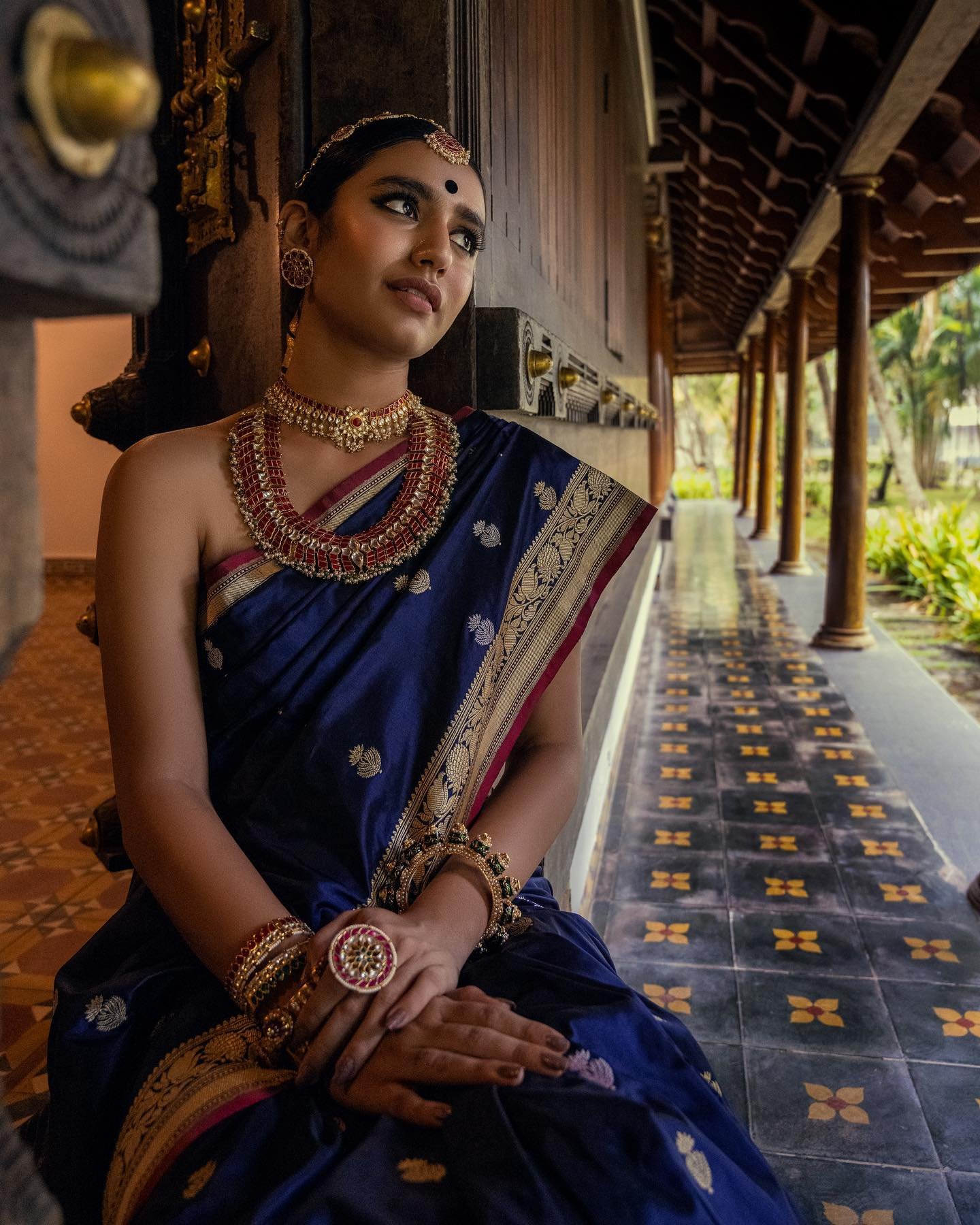 Priya Warrier is an actress who entered the Malayalam cinema world with the film Oru Adar Love. Priya is an actress who has attracted the attention of the audience with just one film. Priya acted in many commercial films.
The actor is currently busy in Bollywood. Priya, who is pursuing her studies along with acting, is now a final-year graduate student. Priya Warrier's last release was the film Four Years directed by Ranjith Shankar.
Priya Varrier is very active on Instagram. Priya Varrier is the Malayalam film actress with the most Instagram followers. All the pictures that Priya shares on Instagram go viral in no time. Now it is the new photos of the star that are going viral.
The star is stunning in ornaments and in blue silk saree. Many people liked and commented on the photo.