Beauty & Health
How To Do Pedicure At Home During Lock-down
How To Do Pedicure At Home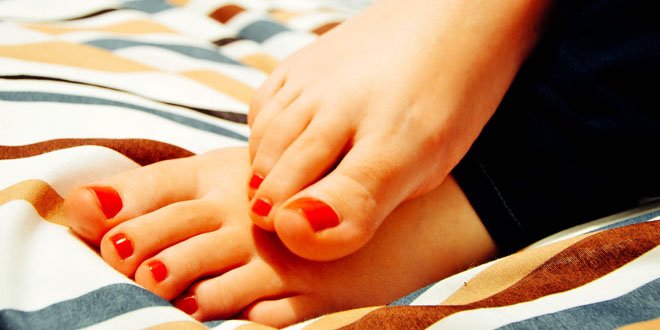 At Present most of your monthly income is spent on your beauty care. The cost of various beauty services are also increasing rapidly. So, it is good to carry-out your beauty services at home with home-made products. This saves your money and time spent on visiting beauty parlors. Now learn how to do pedicure at home.
Take a large bowl or tub, fill it with hot water and add some bath salts, blue soak, aloe vera gel, or mild soap. (You can add some scented oil if you like).
Remove existing nail polish from your nails using a nail polish remover
Now put your legs in the bowl
Allow it to soak for 5 to 10 minutes
Now remove legs and remove the dead skin with a pumice stone or scrub and scrub legs and heels.
Clean the area round nails and remove extra skin around it
Cut down your extra nails using callus, cuticle remover and shape them using nail shaper
Use pumice stone to clean lower surface i.e, heel of the leg
Now clean your legs and rub hardly with a scrub
Gently massage for 10-15 minutes (using moisturizer if needed) on each foot.
Wash your legs and wipe them with a clean towel
Tap your legs dry and apply moisturizer
Finally apply your favorite nail polish
If you want your pedicure to last, apply clear nail polish every two days and moisturizer daily.
In this way you can do pedicure at home for once or twice in a month. Apply moisturizer regularly on legs and avoid direct exposure to sunlight.