It is that time of the year, where you want to grab a cup of hot chocolate; snuggle yourself inside a warm blanket close to a bonfire. Yes, winter is coming !! We all love winter vibes; but hate what winter does to our skin – chappy lips, flaky and dry skin, and whatnot. Any skin type needs special attention during winter, especially if you have dry skin you need to pay extra attention.
So here are some Beauty tips for the winter season for your smooth skin, while you enjoy the winter:
Moisturise daily for healthy skin:
If you have dry skin, you know that the cold wind tends to irritate your skin more and leave flaky patches on your legs and arms. Fear not, cold creams and moisturisers become your superhero during winter. Apply Day Moisturiser during the day around the dry areas of the skin, Nighttime Moisturiser at night so that your skin can rejuvenate while you sleep. Follow up with tip #3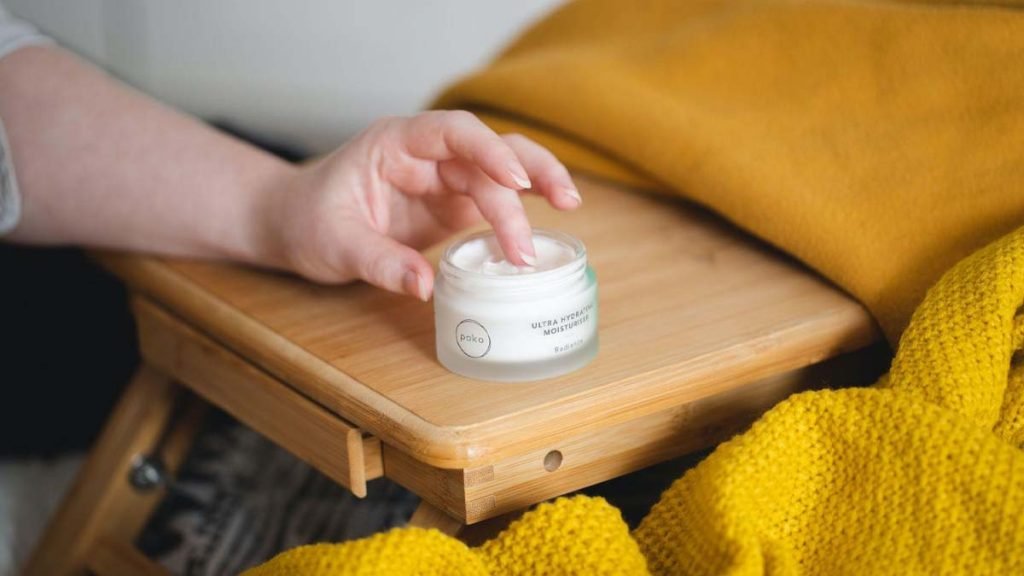 Lip balms for chapped lips:
Have an Ad shoot or a Perfect Date? You do not want chappy lips. Always use a lip balm with SPF 20 for ideal lip protection during winter. If you are broke, make your DIY lip balm at home, grab a T spoon of ghee and spread it evenly across your lips; reapply when dry. You can also use Vitamin E oil or Coconut Oil for relief from chapped lips in winter.
Winter lip care:
Avoid licking your lips and biting the flesh on your lip's surface to allow the lips to rejuvenate. Avoid lipsticks; instead, you can use natural rose petals or beetroot to colour your lips. Replacing chemical lipsticks with natural alternatives will help you reduce the discolouration in your lips.
Hot oil for dry dandruff:
Do you love wearing black dresses? But is embarrassed when you notice the dry dandruff flakes clung to your dress? It is best advised to apply warm oil to your scalp. Heat a tablespoon or two of oil preferably coconut oil and massage it to your scalps. The idea here is to not leave your dry scalp unattended
Say no to Hot water:
We all are tempted to take that long Hot shower and calm ourselves, but here is the thing hot water could irritate your skin, causing red spots, here's what you can do instead, wash your face and take a shower in lukewarm water. Lukewarm water will not cause burning sensations and cleanse your face too. Finish off with tip #1.
Feet care essentials:
Take good care of your feet, they tend to get cracks in the winter, unlike other seasons, due to the close contact with cold air. Choose gel-based or Vitamin E based creams or moisturisers to nourish your feet. It's recommended to wear socks for 1 hour after applying moisturiser to lock the goodness of cream to the feet.
Say no to summer skincare products:
The summer skincare products are scientifically designed to be used in the summer, to protect against the harsh sun rays and heat. Whereas during winter you need to upgrade to winter skincare products to stay protected from the harsh cold air and humidity. Try to handpick gentle skincare products, that don't react and cause irritations to the skin.
Balanced diet:
A balanced diet plays a crucial role in beautiful, young skin. Skincare does not only happen from the outside, to have healthy glowing skin in the winter, make sure you munch on some seasonal fruits and veggies such as grape, cherries etc, as they tend to improve your immune system and also keep you healthy from inside. The ideal diet for winter is milk, smoothies, salads.
Hydration:
We all take a step back to drink water during winters, it is very natural that due to the cold we generally drink very little water than on any other day or season. Your body requires a high level of hydration irrespective of the seasons. You can always drink lukewarm water, as it helps you fight soar throat during the winters also help you stay hydrated.
Wear your sunglasses:
You must be wondering what?? Sunglasses during the winter?
Yes! You heard us right, sun and snow glare can damage the skin around your eyes, causing brown spots, fine wrinkles, and other problems. So always wear sunglasses that help you stay protected from harmful UV rays.
Hope you enjoyed this Blog, We have covered a bunch of Beauty tips for winter; each of the tips is equally important in winter. You are the best judge of your skin, over the period you will realize what suits you best for you out of trial and error, so we suggest you try these tricks and let us know if this changed your winter routine.