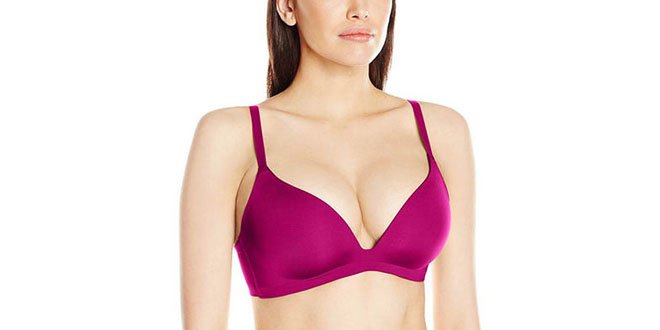 It is important to take care of Breasts so that you can prevent signs of ageing as well as the diseases. Breast care is essential for every woman regardless of her age. Here are five simple ways to take care of your breasts.
Regular Exercise
Exercise can shape your breasts and improve circulation. Regular push-ups will make your breasts firmer and dumbbells help to strengthen the chest muscles, i.e., the breasts. Exercise help to maintain body weight; body weight and breast shape are co-related. Moreover, exercising will not help in increasing the size of your breasts. It only keeps your body and breast fit. A healthy lifestyle can keep your breasts healthy.
Breast Massage
Massage your breasts with your hands using herbal oil. This helps blood circulation. Massage clockwise and then anti-clockwise using your fingers. Ask your partner to give you the massage, to make things exciting!
Self-Examination
Examine your breast regularly. Breast cancer is no longer a post-menopause problem. During the shower raise one arm and with the other hand softly massage your breasts in circular movements.If your breasts or nipples are very tender, you could have an infection.
Wear Right Bra
The bras have to be the right size and type. The type and size of bra depends on your lifestyle and the size of the breast. The wrong bra could make your breasts look bad. Tight and ill-fitting bras can restrict air supply and blood flow. This can lead to breast cancer. Make sure your bras are the right size, cup-wise and frame-wise.
Sleep Without Bra
My recommendation is to sleep without a bra. This helps in maximum blood circulation during night. Your night clothes should be comfortable. If you have large breasts, you are advised to wear a light bra to sleep so your breasts don't loose their shape.
Remember to follow these steps and you'll have beautiful breasts for quite a long time!