Education
Kerala Nursing Council Online Registration/Renewal
How to register online in Kerala Nursing and Midwifery Council?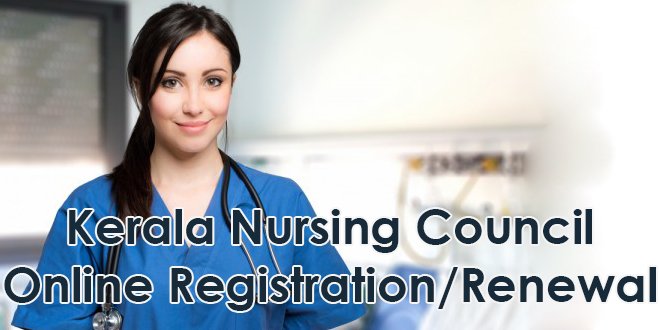 Kerala Nurses and Midwives Council has introduced an online application system for nursing registration & renewal. This facility is available for candidates from Kerala and other states.
Registration can be done through online for your GNM (General Nursing and Midwifery), B.Sc Nursing, Post B.Sc Nursing, M. Sc Nursing, and for any additional qualification you have successfully completed.
The Online registration facility is available at www.knmc.org.
Kerala Nursing Council KNMC Registration/Renewal of Registration Certificate – Instructions
Candidates follow the steps for New Registration:
Enter the site : www.knmc.org
To start online application you don't need to log in, instead go to the area given on the left side of the page named as "Public access". The candidates those who studied in Kerala have to go through Primary Registration links and candidates from outside Kerala have to go to Reciprocal Registration. You will be taken to the page while clicking on the specific link.
Select new registration and fill up the application with respective data and submit application. You must have a proper photo, e-mail id and contact number for registration.Photo must be Passport Size with White Background in JPG or JPEG format only having Dimension 150(width) x 200(height) pixels and size less than 20 KB. On submission you will receive an application number in your e mail which you have given. By using this application number and date of birth you can re-open the application form later and you should check your application for any mistakes or missing field because you will not be able to correct it after payment. On successful submission you will be taken to Payment Page.
Candidates follow the steps for Renewal:

Application should be submitted through the link "Renewal of KNMC Registration Certificate" and enter registration details. This is same as of registration.
Payment
The payment can be done through online (credit & debit cards, internet banking) and challan. The registration fee will be Rs 500/- for candidates studied BSC nursing from Kerala the and Rs1000/- for those candidates studied outside Kerala. If you are taking a challan then take a print out of Challan from the application page and pay the money on the next day in a SBT branch. ( same day it won't work)
Application print out
After the completion of above steps applicants should sent the printout of application form, fee remittance chalan / online payment slip, Original Registration Certificate to the following address.
The Registrar,
Kerala Nurses and Midwives Council,
Red Cross Road, Near General Hospital,
Thiruvananthapuram- 695 035