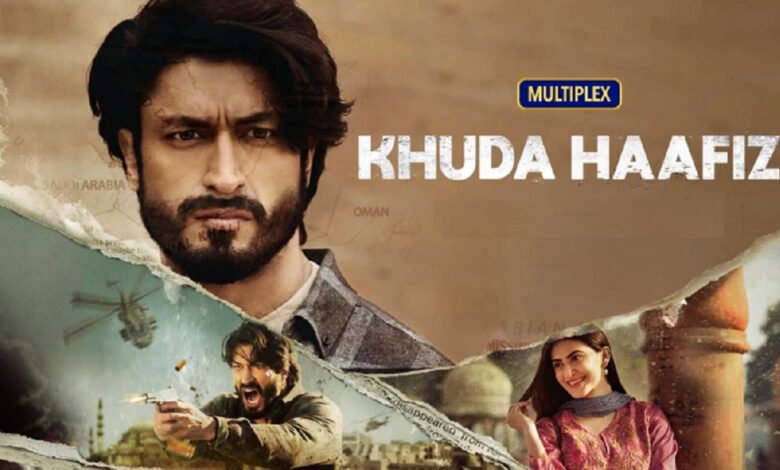 Vidyut Jamwal starrer in lead role with Annu Kapoor, Shivaleeka Oberoi, Shiv Paditt, Aahana Kumra, Vipin Sharma in supporting roles. The movie is directed by Faruk Kabir. The storyline is about a Lucknow based common man who is a software engineer working honestly for a living, and his desperate search for his missing wife in Noman, a fictional Middle-East country. Newly weds Sameer (Jammwal) and Nargis (Oberoi) finds job in Noman via an agent played by Sharma who looks quite evasive and one can instantly make out he has bad intentions. But the newlyweds couldn't find anything fishy with him and the whole film is about this.
A kind Pathan taxi driver played by Kapoor and is Sameer's saviour. A domineering official who is helpless at Indian mission. A couple of devout local lawmakers (Panditt and Kumra)who tracks Sameer's journey, as he comes across vicious brothel runners and their aides while looking for his better half. The movie displays stunning locations in Uzbekistan, where most of the film is set. Some of the desert and ocean scenes are really exquisite.
Performance of the lead actors
After the mysterious disappearance of his wife who is now kidnapped and sold to prostitution by traffickers, the movie doesn't focus much on her rather shows the efforts taken by Jamwal in finding his beloved. From making allies to exposing corrupt government officials to single handed taking down prostitution ring, Jamwal does it all with ease. This man is on a mission to find this wife and he does it all although he knows the fact that a lot of things are not in his control. Vidyut has amazed us with some martial art skills as he takes off his shirt in few scenes and has not failed to entertain the audience. The actor has done quite a lot to prove his acting skills, but has failed to deliver what actually people want to see.
Performance of the supporting actors
The veteran, Anu Kapoor comes across as a cabbie with a short role and plays significant role in finding Nargis along with Sameer. Usman Ali Murad, another over friendly tourist driver who goes out of way to help passengers in trouble. Shiv Pandit has an important role as Faiz Abu Mailk, the commando in charge to find Nargiz alongside Ahana Kumra as Tamena Hamid. Both the actors have performed their roles with utmost perfection with Aarbic dialects they have put for their roles.
It is an action romantic movie
The initial few scenes are primarily reserved for the newlyweds with few romantic songs. Vidyut Jamwal, an action hero looks quite of a misfit doing romantic roles. There are quite thrilling scenes , once Sameer is in Oman. Most of the scenes are either dark infact dim lights, the situation around Nargis abduction is somewhat funny especially when you take into consideration the inability of the government to find her. Vidyut does all by himself to find her makes the plot fictional
The ratings
The Indian Express has given a rating of 1.5 and the IMDB ratings are 7.7. The movie was released on the independence day and has not much relevance to nationalism. This movie has tried showcasing Vidyut as an wholesome actor and the supporting actors who have done their roles with perfection to meet the plot requirements. Vidyut is an upcoming star we are looking out for during trying times.