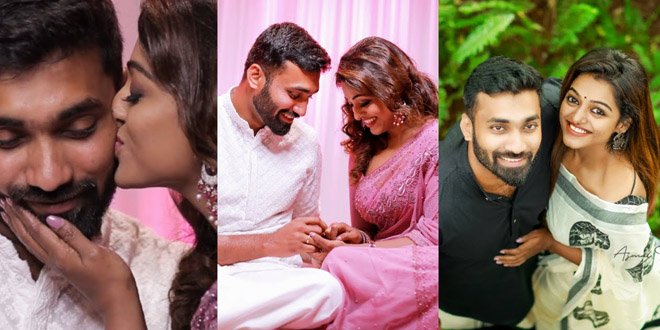 Malayalam Anchor Meera got engaged to Vishnu. Meera completed her civil engineering and journalism career. Meera also acted in the Lal Jose movie Mili. An engagement video has been released online.
Meera kept it simple with a designer saree and minimal accessories while Vishnu too was seen in a white kurta and mundu.
1_Meera-Anil-Engagement-Photos-2
Please Click << Back or Next >> below the photo to see More Photos
The wedding will be on June 5th 2020.
Image (c) https://www.instagram.com/ajmal_photography_/