Gadgets
Samsung Galaxy Note 20 Ultra Review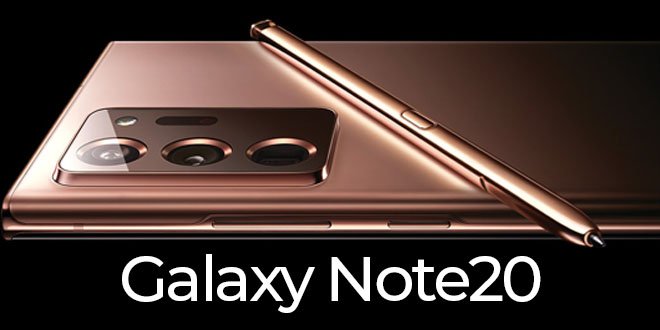 The handset is delicate yet bulky model that is the USP. The design is once again glass sandwich that Samsung always comes with. There is Gorilla Glass Victus on the front, with thin layer of aluminium in the middle and a gorilla glass at the back. The aluminium is thin on the side edges and expands along the top and bottom edges. The glass is curved deeply on both the sides and gives classy look for the Note.
One of the standout features of Samsung galaxy note 20 ultra is the triple shooters, 64MP zoom lens on the rear. The simplicity in the layout and uniformity in the lens size makes it look better.
The handset comes in different colours like Mystic Black, Mystic White, and Mystic Bronze. One of the cons that can be added is the size. The size of the handset is gigantic 164.8 x 77.2 x 8.1 mm and weighs 208g. The S Pen has moved from the right to the left. The buttons are restored on the right side, the power and the volume button are on the right side edge and is quite easy to use. The quality of the buttons are also good.
The combo SIM card and microSD card tray is tucked into the top edge of the phone. This common for note phones. The USB-C port is centered at the bottom, with speaker to one side. There is no headphone jack in Note 20. Samsung ensured the phone meets IP68 for protection from water and dust.
The display panel measures 6.9 inches and offers WQHD + for superior quality resolution. It is an Infinity O panel, which means a small centred punch hole for selfie cameras. Samsung opts for AMOLED 2 display tech and a refresh rate of 120 Hz. The S Pen has more power compared to Note 10 S Pen, you can perform air action, make certain gestures in the air to perform certain advancing task on MS Powerpoint. The S Pen is quite comfortable to hold. The display is quite sensitive and faster processor means S Pen is more responsive on the screen. It is quite close to writing on paper with the latency reduced to 9 ms. You'll find the Snapdragon 865 Plus powering the phone, along with 12GB of RAM and either 128GB or 512GB of storage. The cameras are in a standard array with 108MP main sensor and 12MP wide a telephoto sensors. You can capture 8k videos, as well as 21:9 cinema mode for movie-like footage. The phone has a 4,500mAh battery. There is 5G, Wi-Fi 6, and Bluetooth 5.1, as well as an UWB tech for fast intra-phone file transfer.
Samsung Galaxy Note 20 Specifications
Display : 6.70-inch
Processor : Samsung Exynos 990
RAM : 8GB
Storage : 256GB
Front Camera : 10-megapixel
Rear Camera : 12-megapixel + 64-megapixel + 12-megapixel
Resolution : 1080×2400 pixels
OS : Android 10
Battery Capacity : 4300mAh