Tech News
How to link Aadhaar to your mobile number from home
How to link Aadhaar to mobile number via IVR/OTP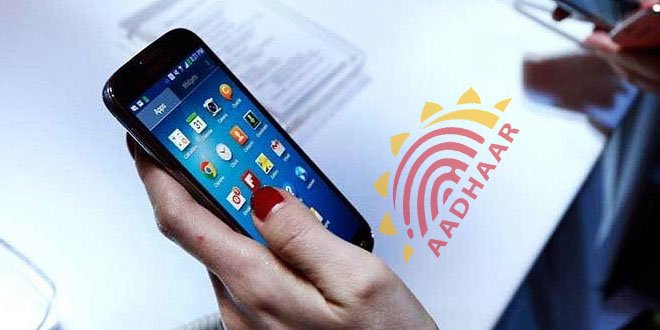 Have you linked your Aadhaar with mobile number? If not, you can link Aadhar with mobile number from your home. You just call 14546 from your mobile number for linking the Aadhar.
The new IVR service is a huge relief for mobile subscribers as it now makes it easier to link your Aadhaar number with mobile phone number without the need to visit physical stores. As per the government order, the Department of Telecommunication has already issued instructions to all operators to verify all existing mobile Prepaid and Postpaid subscribers through Aadhaar based E-KYC process on or before 31.03.2018.
How to link Aadhaar to mobile number via OTP
Before calling the toll-free number make sure that you have your Aadhaar card and mobile for the OTP verification. Airtel, Idea, and Vodafone have already activated this IVR process. Reliance Jio, BSNL are going to activate the new service.
Here are the steps which will be directed during the IVR to complete Aadhaar re-verification using IVR service:
Call 14546 from your mobile number
On being asked whether an Indian or an NRI, choose the respective option
The IVR process will then ask for your consent to link Aadhaar card number with your mobile number by pressing 1
Next, mobile subscribers will be required to provide their 12-digit Aadhaar number and press 1 to confirm. In case your Aadhaar input was incorrect, you get another option to provide the Aadhaar
An OTP will be generated and sent to your mobile
Next, IVR process will require your mobile number after which you will have to give consent to your mobile operator to pick your personal details like name, photo, and date of birth from their records
After giving consent, IVR will now read the last four digits of your mobile number to re-confirm your provided number
Once, the re-confirmation is done, users can provide the OTP received via SMS
After entering the OTP, you will be required to press 1 to complete the process. IVR will then mention that the Aadhaar-based mobile number re-verification process was successful.
Once the process is completed, you get an SMS on your mobile number confirming that Re-verification was successful and it will take up to 48 hours to complete the linking.
Airtel, Idea, and Vodafone costumers can start linking their Aadhaar with their mobile numbers using the new IVR service. While, Jio and BSNL customers will have to wait for some more time for the service to be activated. IVR service is available in several languages like English, Hindi, Malayalam and other regional languages.