Gadgets
Samsung Galaxy Watch 3 Review
Samsung Galaxy Watch 3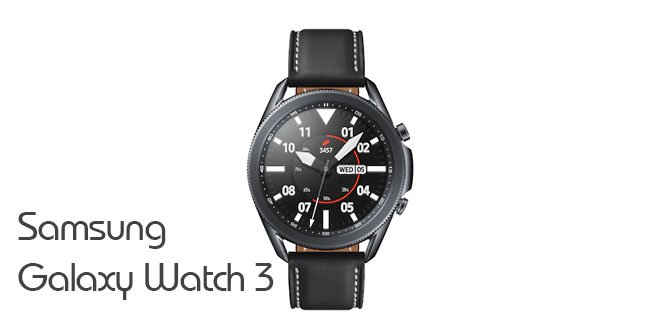 Samsung Galaxy Watch 3 is undoubtedly one of the fashionable watches ever, but has the biggest criticism of Samsung is it's bulky design. It has big grooves which people might like or hate. Samsung has really worked on these in its Galaxy watch 3 version. They have made it thinner and lighter than the original and obviously not chunky. They come in two variants 45mm and 41 mm. So the ones who have thinner wrist will opt for 41mm over the 45mm watch. One of the feature of this new watch is the rotating bezel that is small on the Galaxy Watch 3. It offers a good click when rotated, and much more better than the touch enabled groove on the galaxy watch active 2.
The display is fantastic with and very easy to see outdoors in sunlight. Both the variants have AMOLED display. They display can last over two days of battery life on a single charge. If you switch off the display and don't use it to work frequently there are chances the display can last upto three days as well.
The battery life of the 45mm variant is slightly higher compared to the 41 mm one. However the charging takes as long as two hours to get 100% which means the magnetic charging case is not that powerful. So we might have to plan out when to charge the device if you are using it to track your sleep or during workout. But there is positive news for the ones who have the recent version of the Samsung phone which they can top up via Wireless Powershare.
The make for all the Samsung galaxy watches are stainless steel. A titanium model will launch at a later date, but will be available in 45mm Mystic Black Wi-Fi variant. Pricing is yet to be announced.
The watch straps are leather made which are comfortable and durable and have stiches on the top.
Apple smart watches comes in silicone straps with base model. These are meant to be workout watches for most people. Therefore for the watches that come with leather straps need to be replaced with silicone straps from third party for work out purpose.
Samsung Galaxy watch 3 is more of a lifestyle oriented smart watch with is in line up with health and fitness features that come with version 2. It can track 40 different sport profiles from running, swimming to cardio-based exercises. Seven of them can be auto-tracked and the rest 33 can tracked manually. However auto-tracking is more reliable.
Samsung has delivered in most of the areas and tried to do everything probably a person is looking for.  This watch is not wearable for a specific category per say, it is the best smart watch one can buy for android phone.