Beauty & Health
5 Tips To Maintain Healthy, Dandruff-free Glowing Hair
Tips for Dandruff-free Glowing Hair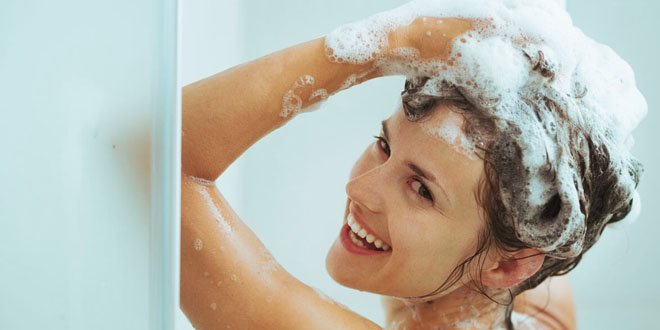 Healthy glowing hair is the dream of every woman. To keep hair healthy and glowing is not simple in our day-to-day life. There are so many factors like dust, heat, pollution and working in air-conditioned room for long periods which can damage our hair. The hair treatments (perms, tinting and hot rollers) also affect the healthy luster of your hair.
The best way to keep your hair healthy is to go with "Natural methods". Hair needs good nourishment, so include proper protein rich diet. Brush your hair daily with firm downward strokes. Wet hair should not be brushed because hair is weak and breaks easily. The scalp should be clean before oiling the hair. Take time to massage the scalp while oiling the hair, this will increase the blood circulation in scalp.
Dandruff is the shedding of dead cells from the scalp. It sometimes leads to infections and results in itching.
The following are some ways in which we can get rid of dandruff.
Keep the scalp and hair clean. Oil and shampoo hair on alternate days.
Mix 1 teaspoon of lime juice with 1 tablespoon of Olive oil. Apply on the scalp and cover the head by tying a scarf. Keep it on overnight and shampoo the next morning.
Mix 1 teaspoon of Fenugreek seed powder and an egg. Shampoo hair after ½ an hour.
Take 1 teaspoon of lime juice, add 1 egg and 2 tablespoons of Beetroot juice. Apply to hairs and wash after ½ an hour.
Oil hair well before going to bed. Apply a mixture of 1 teaspoon lime juice with ½ teaspoon salt on the scalp with the peel of a lime turned inside out. Shampoo hair after an hour.