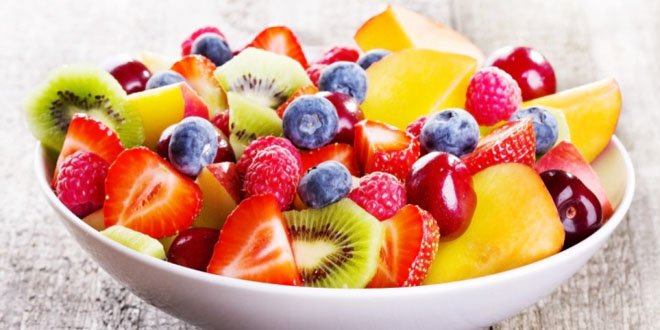 Fruits are nutritious, and hence good for health. Usually children do not love to have fruits when you just chop and give them, so it is good to serve as salad. Children will love and elders will get addicted to this.
Ingredients
Fruits – Banana (4), Apple (2), Grapes (250 gms), Papaya (1) [Can even add any fruit of your choice]
Cashew and Badam
Milk (half cup)
Sugar (1 small cup)
Nestle Milkmaid (sweetener)
Honey (exceptional)
Ice-cream (flavor of your choice, again exceptional)
Method:
Chop all fruits into small cubes (chop even grapes into two pieces).
Add cashew and badam-again by chopping them.
Add sugar and mix them well.
Add Nestle Milkmaid, which is a sweetener.
Add milk in the end, preferably a few minutes before serving. (Honey can be added which is exceptional, as you are adding many ingredients which are sweet, you can avoid this.)
Refrigerate and serve chilled.
Can add a scoop of ice-cream in a cup of salad when you serve.