Gadgets
Blue G 90 Pro Review
Blue G 90 Pro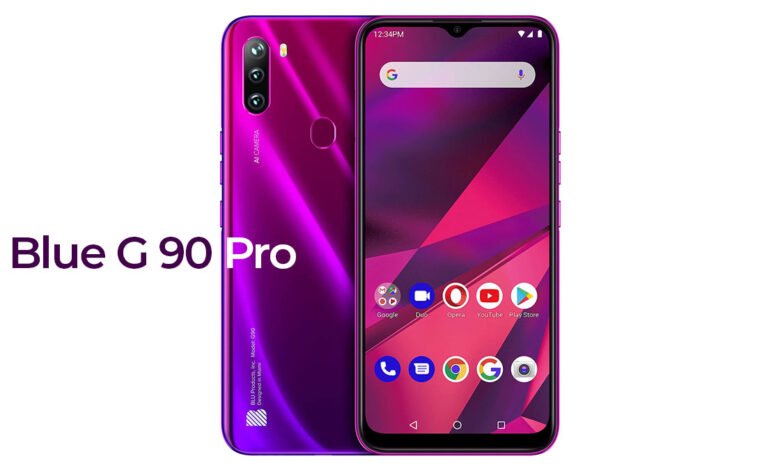 Blu, a Miami based smartphone maker largely plays in entry and mid-range phones are primarily focussing on a flagship model. Blu's latest phone G90 claims as its first 'gaming phone' . This phone is available in India for a price of 15999 Rs.
Design and style
From the hardware point of view the phone resembles any other Blu models. It's a sleek shiny and a classy phone, but nothing on the surface that signals as a gaming phone. Blu G90 is a modern looking phone which appears quite expensive. The phone has a standard layout with power and volume buttons on the right edge. The left side we can find microSD /SIM card slot and the bottom has the USB Type-C port, speaker, and headphone jack. The phone is heavy and slippery because of the battery size and large screen. The phone tends to attract smudges and fingerprints.
Hardware
Powered by Android 10, the handset has 6.5 inch (1080×2340) display and quad core camera set-up. Moving down the phone is the camera array that is comprised of 8 mega-pixel wide angle camera, 48 megapixel main camera and 2 megapixel macro camera. A quad core processor is teamed with 4GB RAM with 128GB storage capacity. A microSD expansion card slot allows for 128GB of media, files, music and data. The battery of 5100mAh is larger than what we find in today's phone. The topping of the phone is done through USB type C 18W quick charging 10W wireless charging. The specifications are we have Bluetooth 4.1, rear fingerprint sensor, facial recognition, and a 3.5mm headphone jack.
Software
Some features like dark theme, colour modes, configurations, and the navigation bars and one can adjust experience to one's liking. Nothing really appear on the box however a few things show up once connected to Wi Fi. Candy Crush Saga, Coin Master, Pandora, TikTok, and VivaLive TV are few that are installed. There is no setting present for tuning the phone like there is no adjustment to adjust colour gamut, refresh rates, automatic don't disturb or battery optimization.
Performance
Frankly speaking the phone doesn't have any specification that other gaming phones have. The processor, MediaTek Helio G90T is designed and tuned for gaming and there is Liquid Cool Technology that is in. Hopping from one game to the other or pausing for a bit to manage emails or tasks, G90 pro moved smoothly without any stutters. The G90 does not have anything special in refresh rates. There is on speaker on the bottom hence the sound isn't loud, the USB C-port is at the bottom.