Gadgets
One Plus Wireless Earbuds
Oneplus Earbuds Features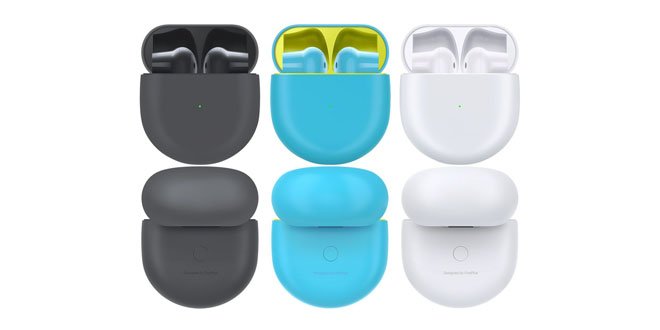 OnePlus Buds is the most eagerly awaited device for android users. OnePlus Bud is making way to premium devices with value price tag. In this face of pricey wireless earbuds, people are curious to see what OnePlus would come up with.
However the wireless buds are totally reasonable but have serious issue with the way it fits into our ears which makes them unusable.
Advantages and Features

Design and fit: OnePlus buds are quite identical to Apple air pods with similar stem, overall design and size. They are not too large or small nor they jut out of our ears and they look quite similar to air pods when in our ears. However the design is quite standard but people have issues with the design. Fit is another factor. The buds don't fit or stay in ears for many. You have to use third part accessories to help OnePlus Buds to fit better.
Sound Quality: One Plus buds when pressed into our ears gives good and rich sound quality with good dose of bass. If the they don't fit your ears it will give hollow sound and truly not worth using it. If they don't fit it is not meant for you.
Battery Life and features: OnePlus Bud make big claims of lasting 7 hours compared to Airpods and Google Pixel Buds. OnePlus Buds also claims total battery life of 30 hours, which means the charging case can hold upto 23 hours. OnePlus Buds is a viable option for workouts are these are water and sweat resistant. Another feature of these earbuds will automatically pause music when removed from ears and starts playing when put back. OnePlus buds are designed in a way that it fits into our ears and don't allow ambient noise in.
Drawbacks

There is a feature of noise reduction in microphones for voice calls and recordings but they don't work at all. During voice recordings while using OnePlus Buds we can hear various sounds from outside too.
The charging case doesn't support wireless charging. If you want to get the best out of OnePlus Bud you need to own a One Plus 6, 7 or 8 series. If you use it you will get Dolby Atmos support for better quality sound. You can also customize the touch sensor control on the exterior of the buds and get firmware updates. However, these features are only reserved if you own OnePlus phones.
Hence, the bottomline is the wireless buds are a good option for buy for the ones who like the design and for those ears that will fit the Bud. These devices are reasonable and one neednot shell a lot from their pockets. So these can be a great buy option for android users.